Too many Spanish learners burn out. I know because I have many times before. Too often will I jam through a week of Spanish classes, grammar drills, and memory exercises. And then I'll try to quantify my results and end up feeling underwhelmed and overworked.
Following that week, I'd go back to playing video games, which is a fun and easy escape from the everyday work. After repeating this cycle too many times, I decided that I needed to take a different approach and the answer was right under my nose.
Don't make Spanish a chore
I was making Spanish learning harder than it needed to be. It should be easier, more enjoyable, and something that feels like an escape. It should be more like video games.
And then I thought about if I could combine them into one activity. When I'm playing video games, I'm listening to English voices in the game, and reading English dialogue. I'm even reading English as I navigate the menu! I'm interacting with the language every second that I play.
What if I could replace all of the English with Spanish, wouldn't that be a great way to get immersed in Spanish while having fun?
So I was on a mission. I needed to find out how to get video games in Spanish.
Finding Video Games in Spanish
I play video games mostly on my Playstation 4, my android phone, and sometimes on the computer. Now I need to find video games in Spanish for each of these platforms so that I can play them whenever I want.
One caveat: some video games will not have much dialogue, especially many phone games like Temple Run and Candy Crush. We'll want to skip those as frankly you won't learn much Spanish from them. Instead, we want games with lots of dialogue, like Pokemon.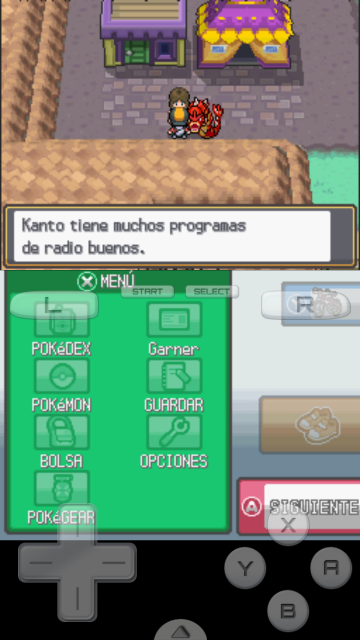 Pokemon HeartGold on Nintendo DS Emulator for Android
Phone games (Android and iOS)
In most phone games, dialogue is in the form of text instead of speaking, so you'll be reading a lot of Spanish.
Also note that in order to play in Spanish, some games require you to change your device's language to Spanish.
My Favorite Games for Android/iOS:
Video Game Consoles (PS3/PS4, Xbox360/Xbox One)
Console games are great because you can get both Spanish audio and Spanish subtitles. Also note here as well that in order to play in Spanish, some games require you to change your system's language to Spanish.
My Favorite Console Games: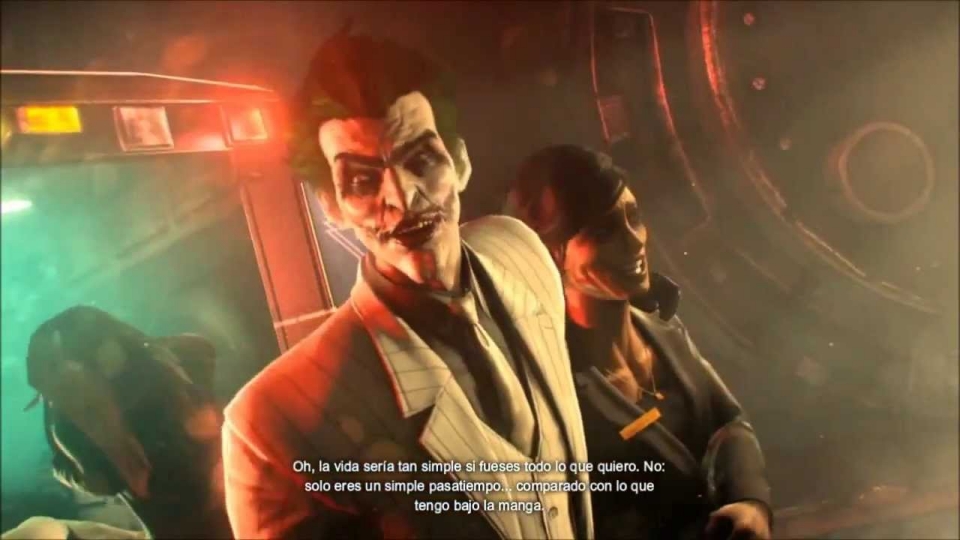 Batman: Arkham Origins
Each of those series provides hours upon hours of thrilling and interactive gameplay. Plus they all can be played with Spanish audio and subtitles.
Now go ahead and download or purchase the video games of your choosing. I recommend having at least one mobile game so that you can play while on the go. I also recommend having at least one console version so that you can get some quality Spanish audio immersion as well.
Playing video games should provide a ton of Spanish immersion while also being fun. You can get hours and hours of Spanish practice with those without having to feel like you are studying. You'll also pick up words and phrases that you wouldn't typically be exposed to with traditional classroom materials.
The path to getting fluent in Spanish is all about being immersed. You will most likely burn out if you try to use traditional study methods for 8 hours a day. Living your entire life in Spanish, which means including your fun activities like video games, is the surest and most efficient way to fully understanding the language.
So now you know how to immerse your fun and relaxation time in Spanish by leveraging video games. Immersion is one of the best techniques for learning Spanish, so I wholeheartedly recommend this and other actions that get you immersed in Spanish.
If you are curious of what else you can do, check out my guide on getting yourself completely immersed in Spanish without leaving your home.
Care to share?
What are your favorite video games to play in Spanish, and where did you find them? Share with your fellow Spanish learners in comments section below.
---
---
comments powered by

Disqus